The ACB-8090 is perfect for building those large radiators typically used in standby of full service generators. It uses an integrated Fin Machine and Tube Escapement to aid in building these cores with minimal part handling.
The core is built from the top down. the Fin Machine produces the fin, feeds it into the core builder where it's placed on the last row of tubes. after the fin is in place the tubes are dropped on the top and the cycle is repeated again.
you can build one of these large cores in about one hour, then the table is lowered to the horizontal position where it can be headered, and fixtured for baking.
The best part is the fins aren't handled by hand, the machine produces them and inserts them into the core assembly untouched, making a pristine looking core.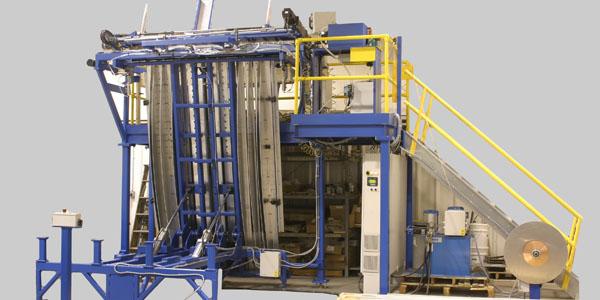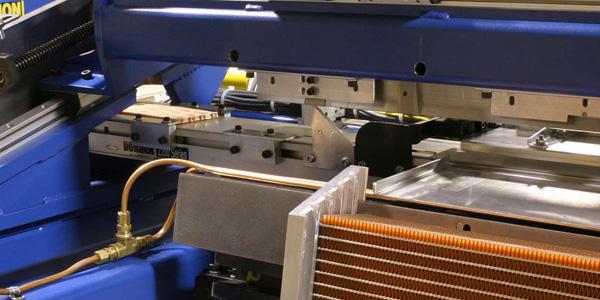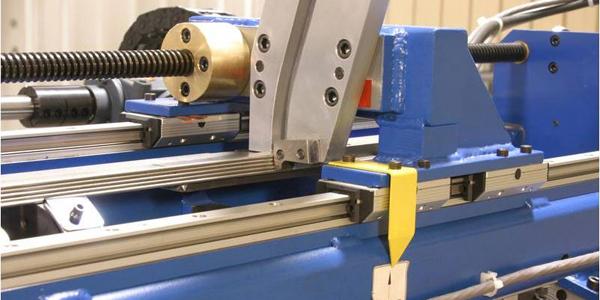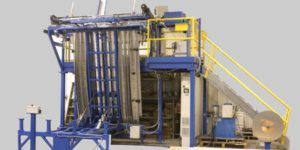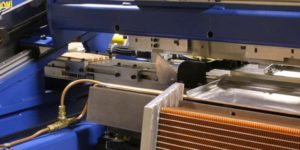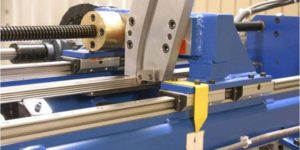 Auto Radiator Core Builder (ACB-8090)
Machine Specification
Machine Size – 6.85m L x 3.55m W x 3.22m H
Machine Weight – 6725 kg (Based on builder size)
Machine Capacity
Max Fin Length – 80″ (2032mm)
Max Tube Length – 90″ (2286mm)
Core Size – 80″ x 90″ (2032mm x 2286mm)
Max Core Thickness – 3.50″ (90mm)