The FM-135 is used to produce your flat or plate style fins.  This machine is the smaller of the two industrial flat fin machines, (FM-135 and FM-235), with a capacity of up to 150mm wide fins.
Voss started producing fin machines almost 40 years ago and the FM-135 remains the foundation for all our stamping machines today.
This is a rock-solid Fin Machine that can be tooled up to produce almost any flat industrial type of fin you can imagine.  Our library consists of hundreds of fins we've produced over the years.  With an electronic feeder it makes the FM-135 a universal fin press allowing multiple sets of tooling to be run to produce a wide variety of fins for your production needs.
Voss continues to develop the tooling and machinery to improve fin quality; more precise tube slots for better tube to fin bond while still allowing a good tube push, working with thinner materials down to 38 microns, and louvers that are crisp and clean cut making your fins the best they can be.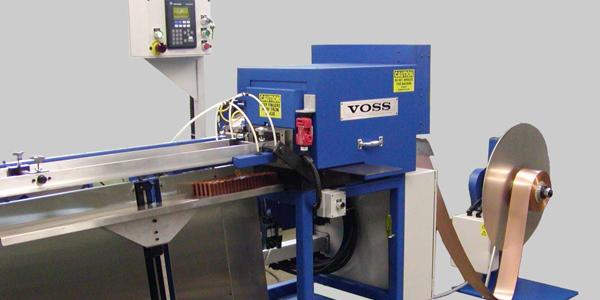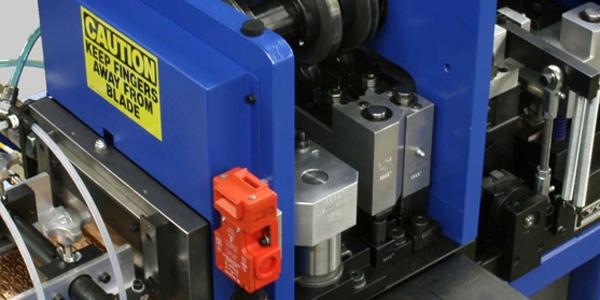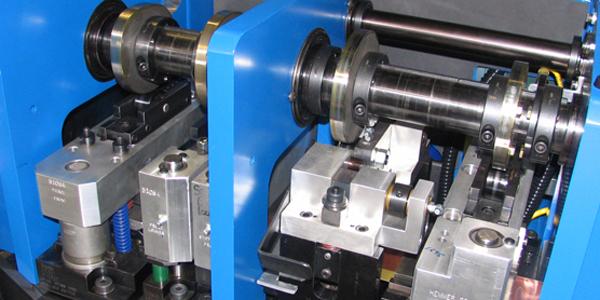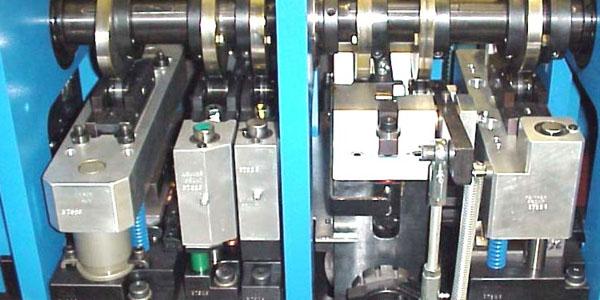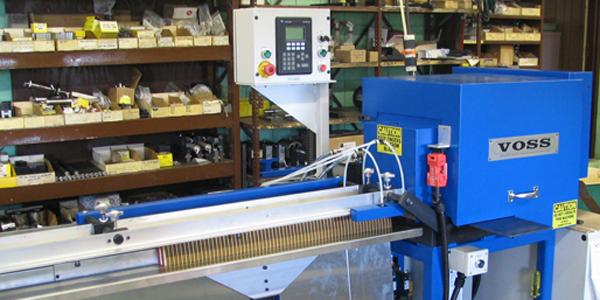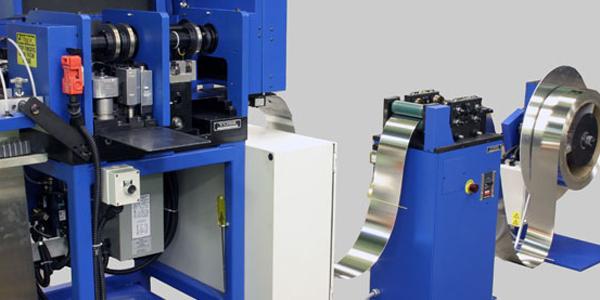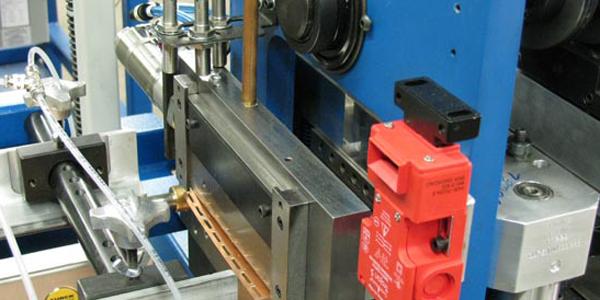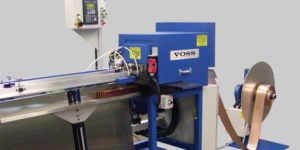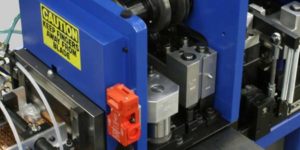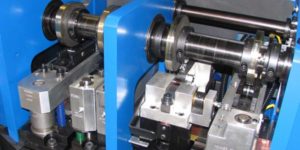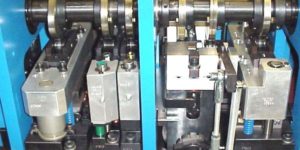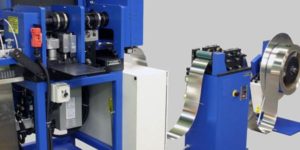 Industrial Flat Fin Machine (FM-135-C)
Specification
Machine Size – 3.65m L x 1.22m W x 1.52m H
Machine Weight – 550 kg
Machine Speed – 300 strokes per minute
Capacity
Max Fin Width – 150mm
Max Fin Length – 1600mm
Max Fin Thickness – 0.2540mm, Tooling Related