The Voss HP-600 CNC Header Press is used to produce Industrial bolt-on type header plates.
This machine is specifically designed to punch bolt-on type header plates with the use of its 8-station tool changer and custom Voss software used to program your header plates.  Add Voss tooling to the system and you can produce header plates of the highest quality required by your demanding applications.
The machine uses a unique triple action system to punch the header plates, controlling each the punch, die and stripper holding pressure mechanically to produce superior tube slots.  Some deep draw applications can produce collars that are up to 4mm high in 1.6mm material.  These machines are simple to program and easy to run with minimum training.
Custom header tooling is available on request.  The process used on the HP-600 lends itself to be used for developing / testing new tube slot geometry at very economical prices.  Because just one slot or feature is being punched at a time, it's the perfect machine to use for your development.
Header tooling, in particular the geometry of the tube slot, is so important to the fit and function of a tube to header joint.  Voss can develop for you custom geometry to optimize this joint based on your requirements.  Currently tube slots for radiators and CAC cores are quite often developed on this machine prior to getting production tooling made to save time and money.
Voss has developed for brass headers a deep draw extrusion that has proven to be superior to normal brass tube slots, and often competes with welded joints.  The long extrusion gives the much-needed contact between the tube and header for a very strong, long-lasting leak free joint.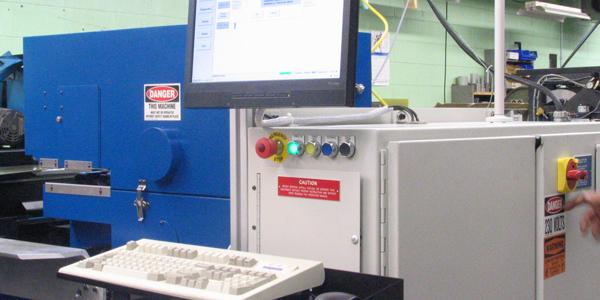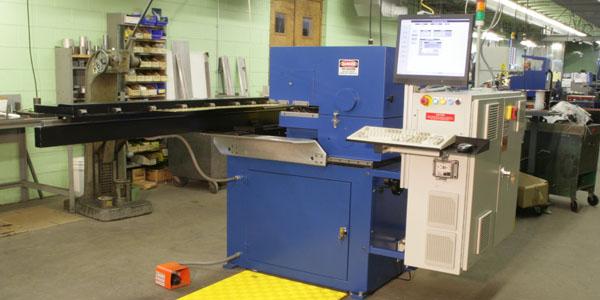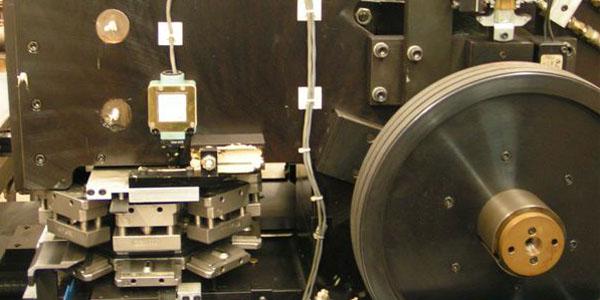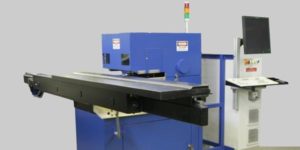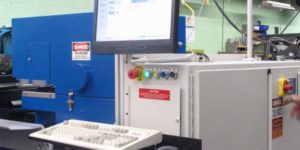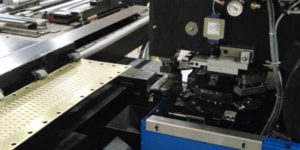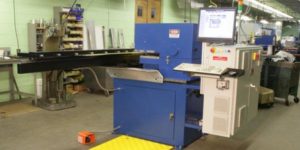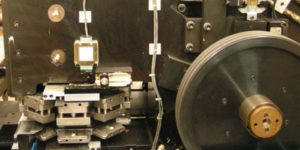 HP-600 CNC Header Press
Machine Specification
Machine Size – 3.35m L x 3.35m W x 1.52m H
Machine Weight – 1500 kg
Machine Speed – 95 strokes per minute
Machine Capacity
Max Strip Thickness – 0.156″ (4.00mm)
Max Strip Width – 12″ x 66″ (304mm x 1676mm)
Maximum Header Size – 304mm W x 1676mm L
Minimum Header Size (Using Rectractable Clamps) – 100mm W x 635mm L
Minimum Header Size (Without Rectractable Clamps) – 100mm W x 203mm L
Maximum Material Thickness – 4mm Brass, 3mm Steel (not to exceed 7 ton of punching pressure)
Minimum Material Thickness – 1mm
Maximum Punched Hole Diameter – 15mm Dia
Minimum Punched Hole Diameter – 2X material thickness
Maximum Tube Slot Size – 15.875mm x 28.575mm