The FM-335 machine is used for making square wave and lance offset type fins with appropriate tooling.
This machine is the most robust machine that Voss produces in terms of tonnage and strip width capacity.  Intended for full OE production of internal and external fins used in bar and plate type coolers, the added width can also handle multiple fin strips being run for added production speed on narrower fins.
The tooling is set up to give the most accurate fin height in the industry and with the flexible servo feed system, allows for precise control over the cut width of the turb, both making sure of the best possible fit into your assembly.
A large capacity uncoiler is used to accommodate the larger rolls of raw material accommodating a larger diameter, width, and weight.  Standard tooling produces flow lengths (material widths) up to 450mm, while wide tooling produces flow lengths (material widths) up to 495mm.  Multiple cutoff options are available for this machine with interchangeable cutting blades that allow changing from a wavy cut to a straight cut.  Blades specially made for high density fins are available, and blades for special materials such as Inconel or stainless steel are available.
With punching speeds up to 300 spm, and quick-change tooling, it will out produce all the competition by as much as 4x and have a tooling changeover in just 20 minutes.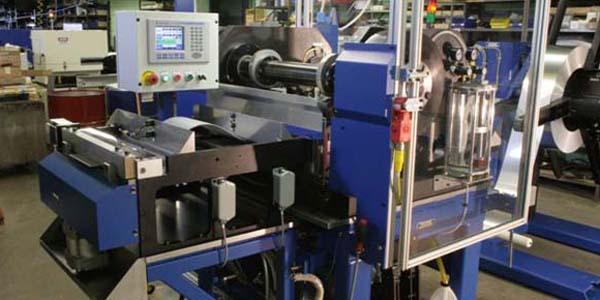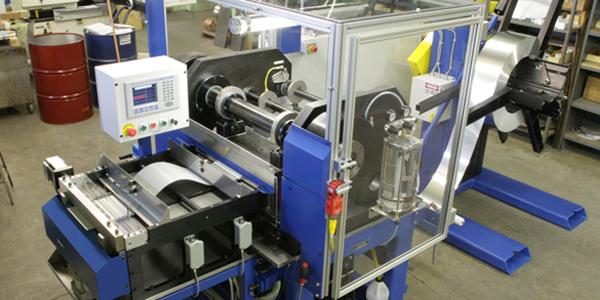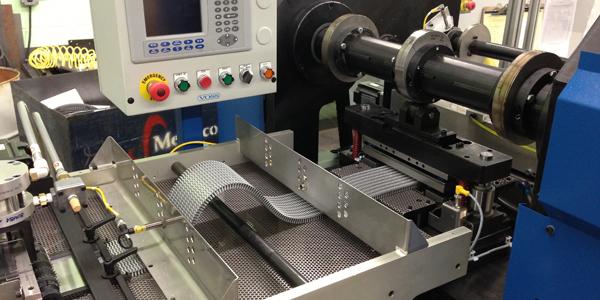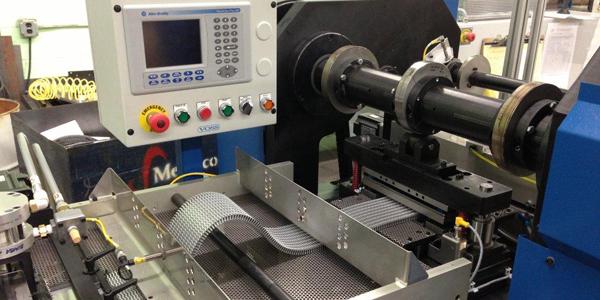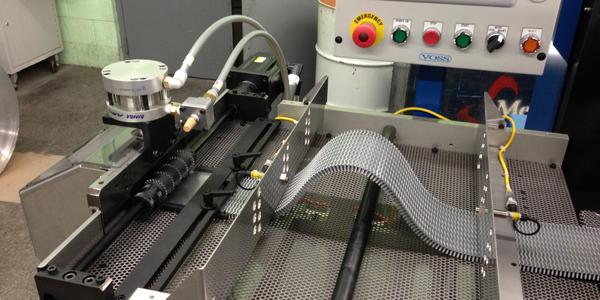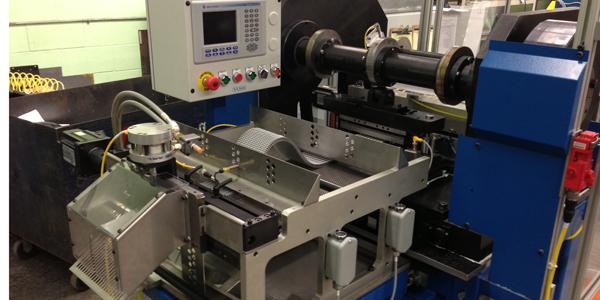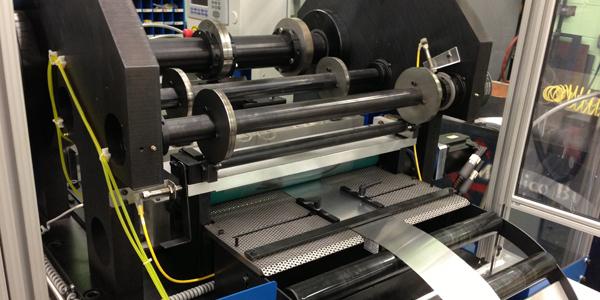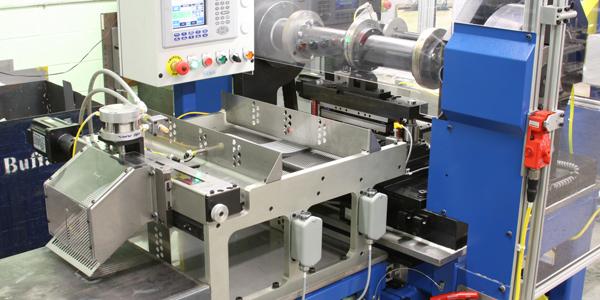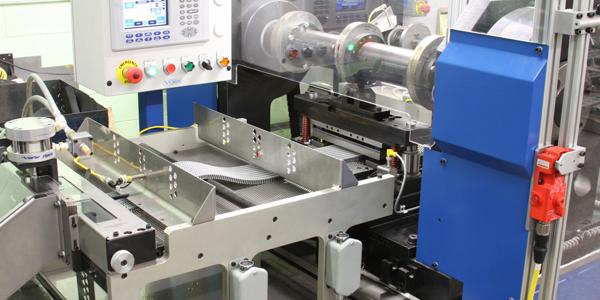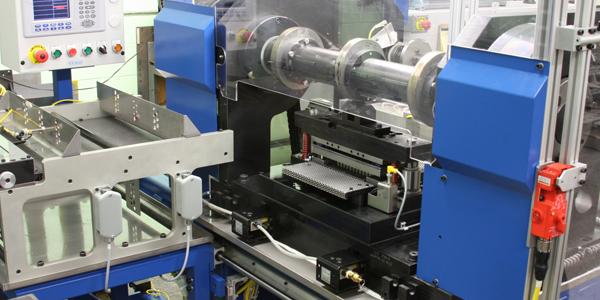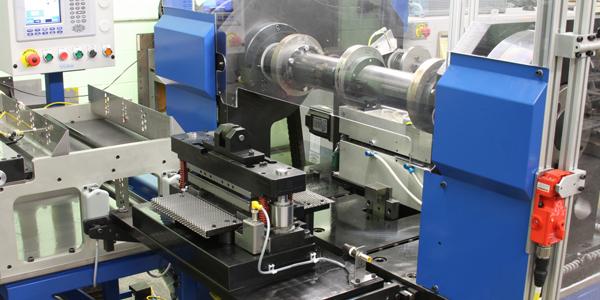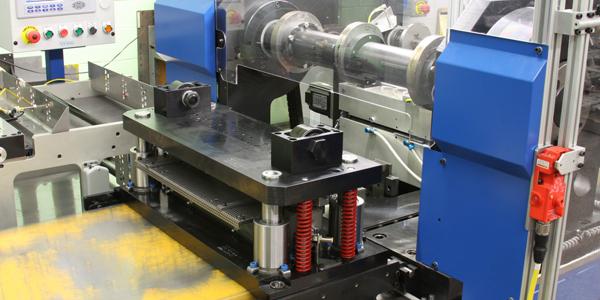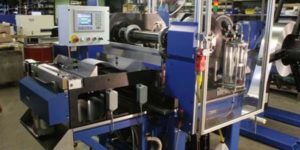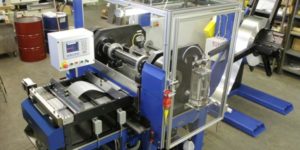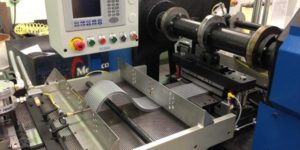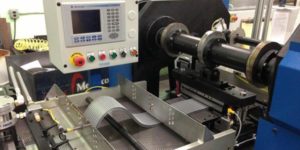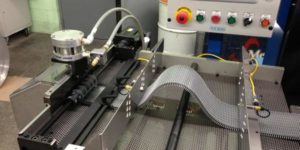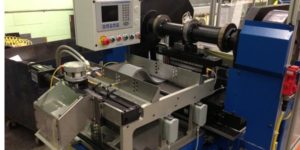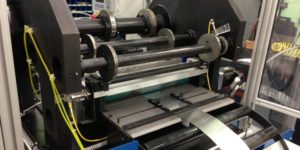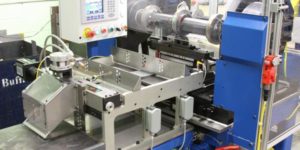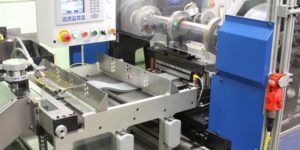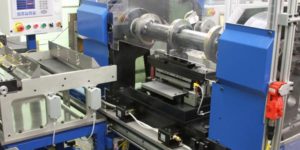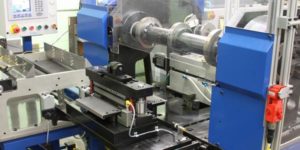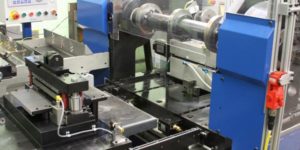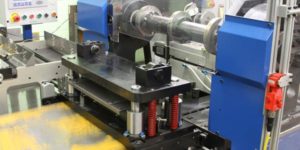 Industrial Square Wave Fin Machine (FM-335-SW)
Machine Specification
Machine Size – 1.70m L x 1.81m W x 1.92m H
Machine Weight – 2150 kg
Machine Speed – 250 strokes per minute
Machine Capacity
Max Fin Width – 450mm
Max Fin Length – 200mm
Max Fin Thickness – 0.38mm