Voss offers both mechanical and electrical assembly capabilities in our shop ranging from simple assemblies to critical high performance tooling and tooling assemblies.  We are able to provide solutions for simple sheet metal panels with mounting hardware to complex automated systems (while integrating mechanical and electrical assemblies) with our highly skilled and talented assembly personnel. 
 Mechanical Assembly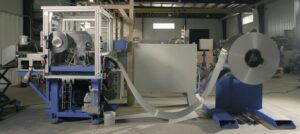 With a mechanical assembly workforce of skilled assemblers along with tool and die makers, Voss is capable of assembling simple assemblies to complex design and build of tooling, equipment and automated equipment.  With many years of assembly experience Voss is able to assemble test, inspect and quality check critical assemblies with the use of precision gages and fixtures within tenths of one-thousandth of an inch as well as provide building and testing of complete work cells.  Through the support of our engineering department Voss excels in the development, troubleshooting, debugging and qualifying of your complex mechanical and electrical assemblies.  With our world-class quality in multiple industries and our attention to high-performance tooling and tooling assemblies Voss is your first choice for your assembly solutions.
 Electrical Assembly and Programming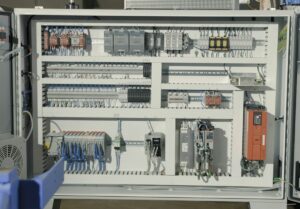 From standalone machines to complex automated equipment Voss's electrical assemblers complete all the necessary electrical assembly for custom machinery per your specifications and all applicable codes/standards.  The tasks that our electrical assemblers partake in include but are not limited to; cable hookup, custom wire harness assembly, and integration of HMI, PLC, sensors, motor/drives, pneumatic controls, actuators etc.  Services also include enclosure machining and panel builds per your requirements.  All assembly and integration is installed neatly and clearly labeled for ease of future upgrades or maintenance.  For complete custom system integration, Voss also has advanced programming capabilities including but not limited to HMI, PLC as well as machine vision.  With Voss's safety focus and CE compliance capabilities Voss is your one-stop shop for your electrical assembly needs.