The RF-220 fin machine model produces a serpentine fin.  Serpentine Fins are a corrugated type of fin, usually louvered or ribbed, made of copper, brass, or aluminum, and used in the automotive and light industrial markets.
The base machine can accommodate 3 sizes of tooling, fin widths of 100mm, 150mm and 200mm wide, based on the tooling purchased.  Two types of tools are available, one that uses the Voss patented Pin-Roll, and one that doesn't.  The patented Pin-Roll design gives the fins a few advantages over the other types of tooling such as: a slightly tighter tip radius, increases compression strength of the fin and decreases fatigue failure of the tip radius.  The other type of tool gives a larger tip radius giving you added braze joint material, more of an upright leg on the fin, slightly larger opening, and more forgiving on the core compression stack height.  Both tool options give you better louver angle consistency, with this design there is no need for phasing the upper and lower rolls for louver angle shift, these rolls are always in phase and therefore have very consistent louver angles.
A quick-change tooling system allows changing fin heads in just a couple minutes.  Inline slitting is available for high volume production, whereas one strip enters the machine and two finished fins come out doubling your production on one tool.  A fin finder cutoff system is used on most systems to cut in the valley of the fin each time.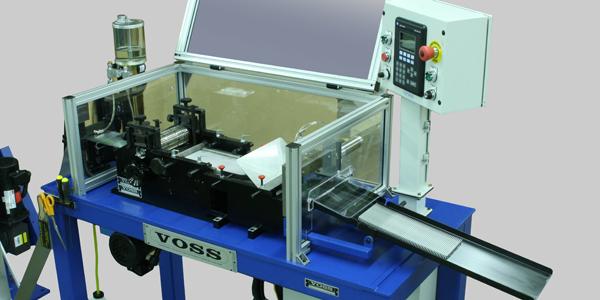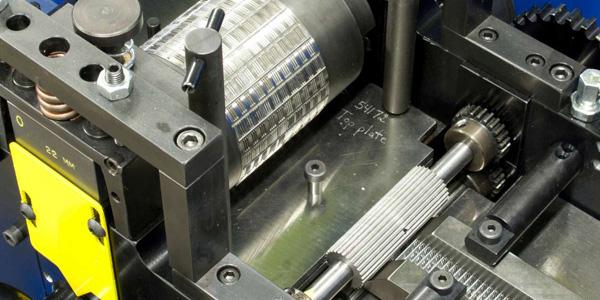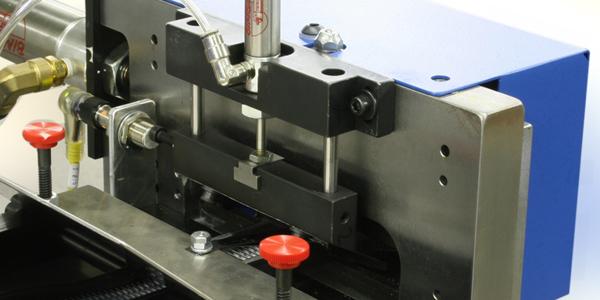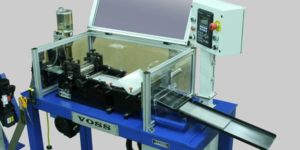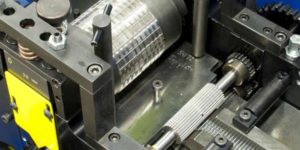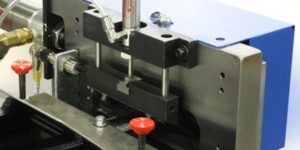 Serpentine Fin Machine (RF-220)
Specification
Machine Size – 1.22m L x 0.61m W x 1.52m H
Machine Weight – 400 kg
Machine Speed – 200′ per minute, incoming speed
Capacity
Max Fin Width – 100mm
Max Fin Thickness – 0.1778mm