Square Wave Fins are becoming more and more popular for off-highway applications where the need for non-clogging Heat Exchangers are required.
Stamping this type of fins is important in order to maintain the fin height accuracy needed for the typical Bar-Plate construction used on these cores.
Dedicated tooling is used on these fins, whereas fin height and density are maintained within the tooling.
Tooling can be made for Aluminum, Steel or Copper Square Wave Type Fins for all your cooling needs.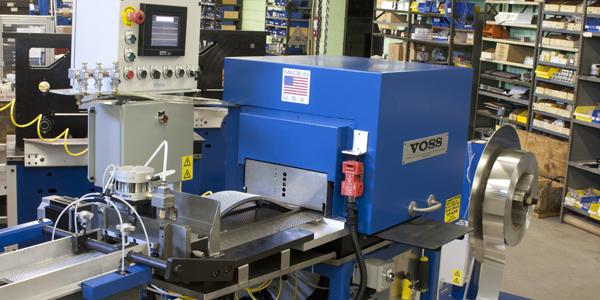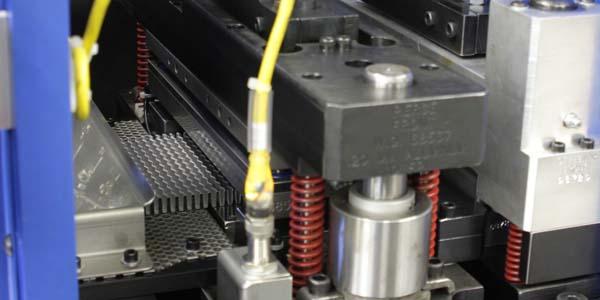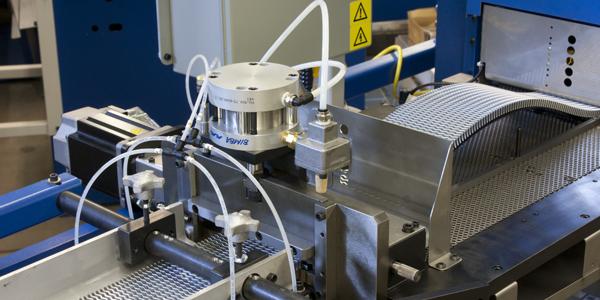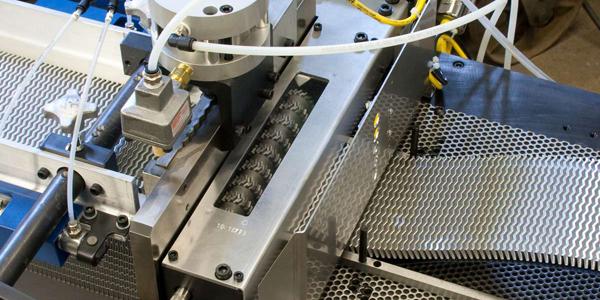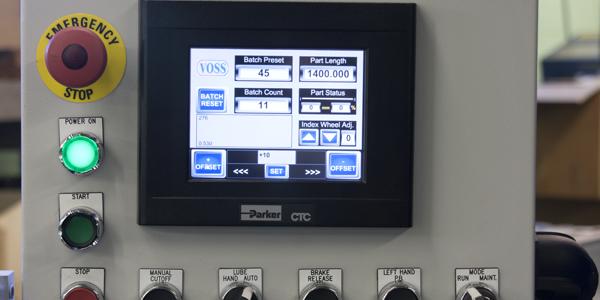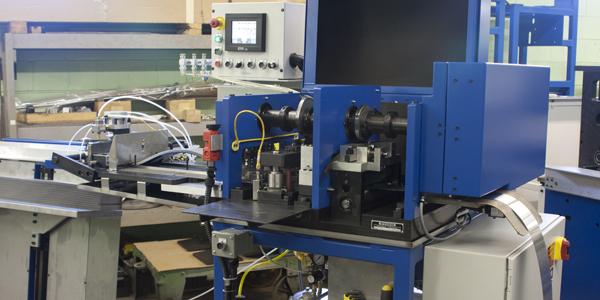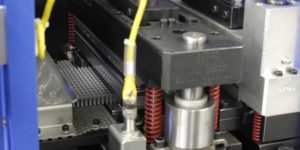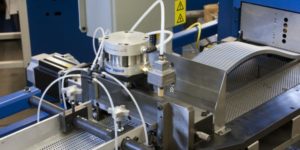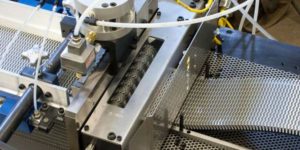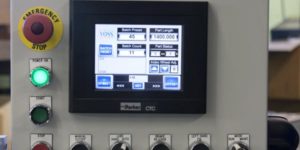 Industrial Square Wave Fin Machine (FM-235-SW)
Machine Specification
Machine Size – 3.65m L x 1.23m W x 1.52m H
Machine Weight – 675 kg
Machine Speed – 300 strokes per minute
Machine Capacity
Max Fin Width – 250mm
Max Fin Length – 1500mm
Max Fin Thickness – 0.2540mm, Tooling Related