These fixtures are used to build heat exchangers which are a tube and fin construction. The core is built in layers, tube, fin, tube, fin, etc. until the stack height is reached.
Once assembled, the core is compressed with large cylinders from the bottom upward against a set of stop pins. This ensures the core is compressed square and to the proper height required.
The Fixture features side channels that retract out of the way for easy core removal and dedicated pressure gages to control the compression pressures.
Simple Flexible Design allows building of most any heat exchanger that uses a stacked design.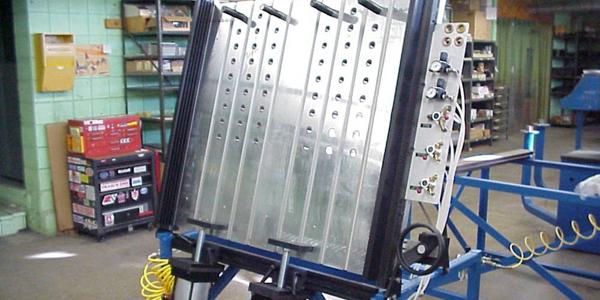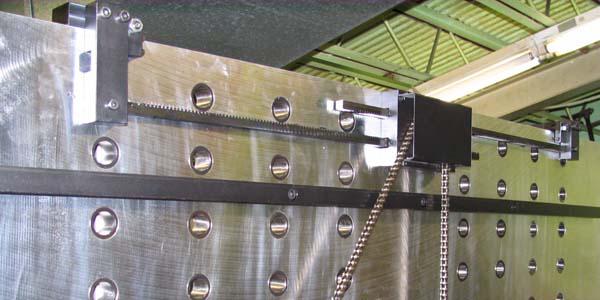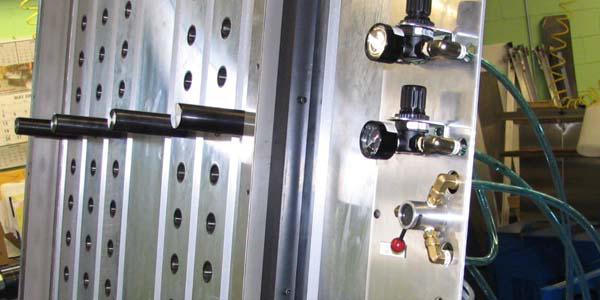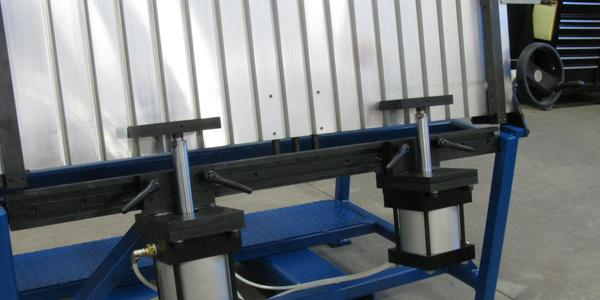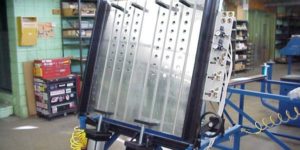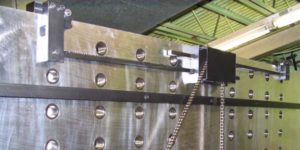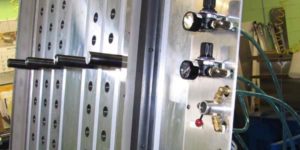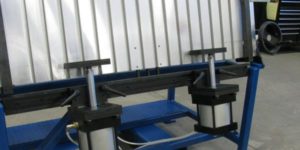 Serpentine Industrial Assembly Fixture (SF-5048)
Machine Specification
Machine Size – 1.52m L x 1.22m W x 1.83m H
Machine Weight – 700 kg (Based on fixture size)
Machine Capacity
Max Fin Length – 50″ (1270mm)
Max Tube Length – 48″ (1219mm)
Core Size – 50″ x 48″ (1270mm x 1219mm)
Max Core Thickness – Tube Number Dependent