This Semi-Auto Tube Pusher is used for assisting the operator pushing tubes on long cores up to 3m. It's hard to handle tubes this long manually, so having a machine guide and push them is beneficial not only to the operator but able to produce a tighter fitting tube for better performing cores.
Connected to an Assembly Fixture it's a perfect match for building these large cores that are used in the Locomotive Industry and Large Gen-Set type Radiators.
Programming is easy and can be adapted to your fin pattern. Different tube guides are available for using with your tube sizes.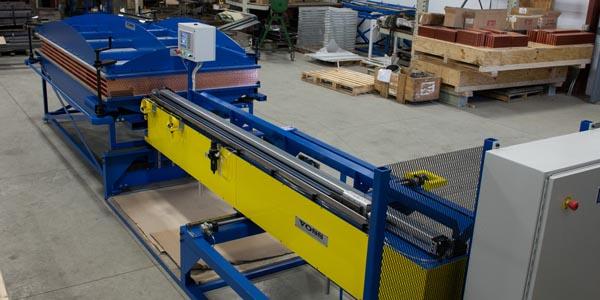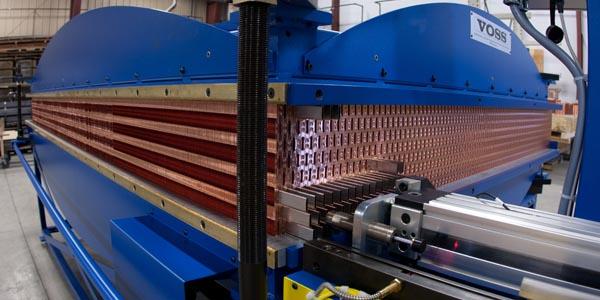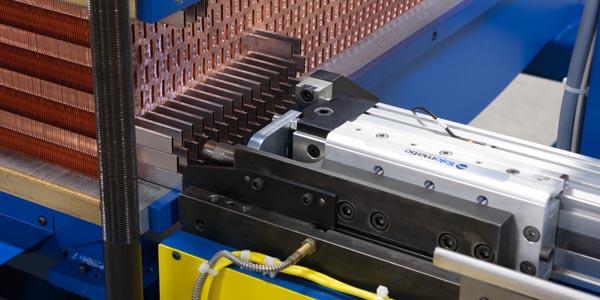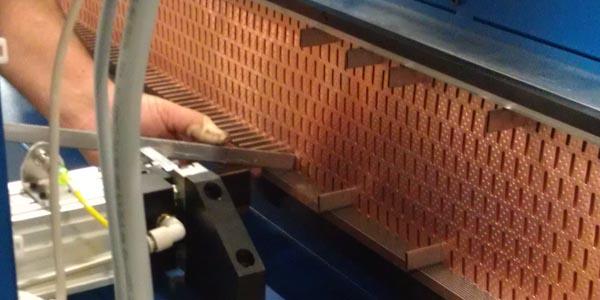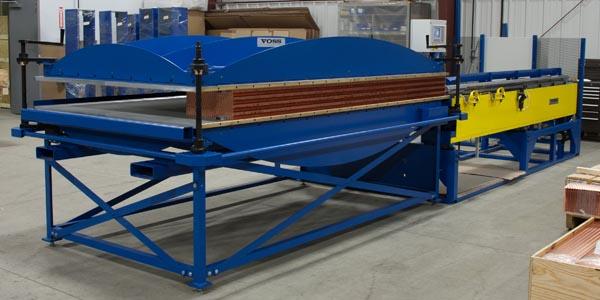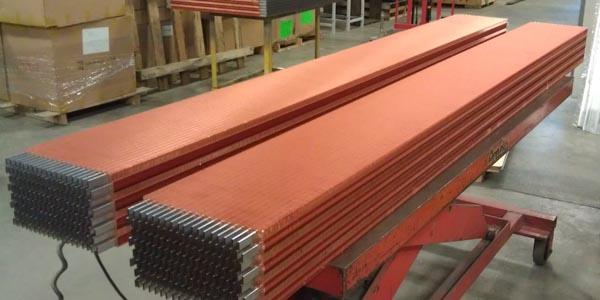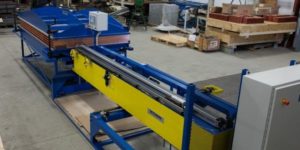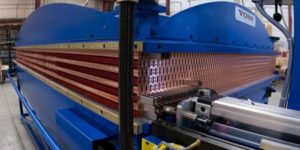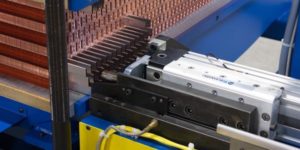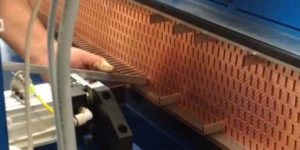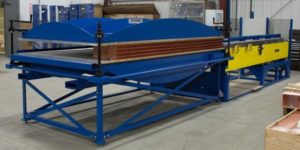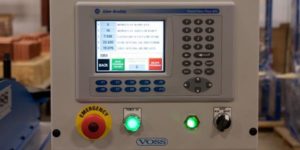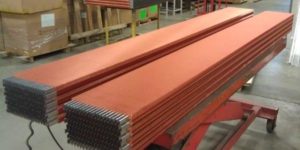 Semi-Automatic Tube Pushing Machine (TP-63120)
Machine Specification
Machine Size – 4.25m L x 2.23m W x 1.50m H
Machine Weight – 1500 kg
Machine Capacity
Max Fin Length – 63″ (1600mm)
Max Tube Length – 120″ (3050mm)
Core Size – 63″ x 120″ (1600mm x 3050mm)