This machine is similar in design to the FM-135 with the exception it's a little larger to handle wider fins or special tooling. it adds additional flexibility by having room for 4 die stations instead of 3, it's able to handle fins up to 250mm wide, and has a larger drive motor to allow for heavier loads.
The FM-235 is most noted for its use in the Locomotive or the Heavy Duty Mechanical Bonded Radiator Market, where cores can be 200mm x 1500mm and up to 3m long. It's important to have a high quality fin for this type of radiator to ensure they assemble and perform correctly.
Although wider, this machine is capable of running the smaller tooling that is used in the FM-135 machine.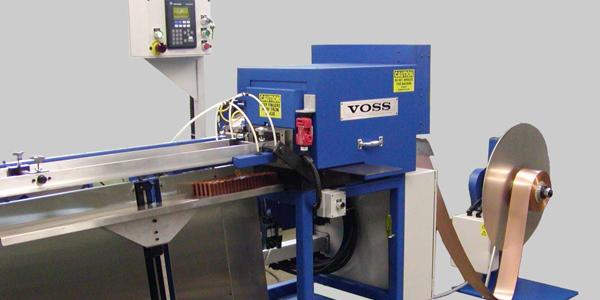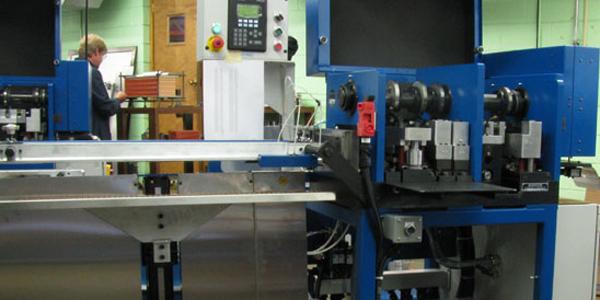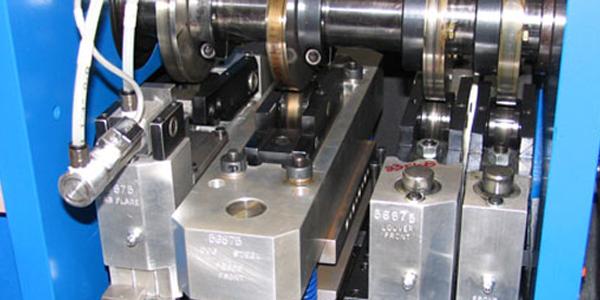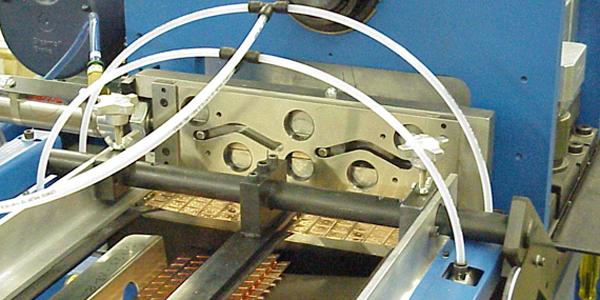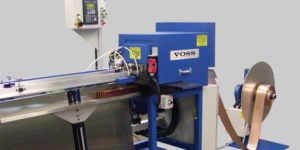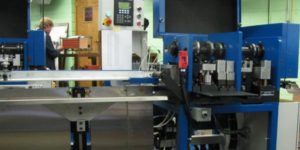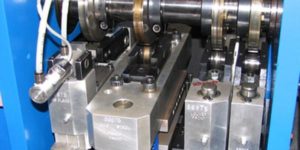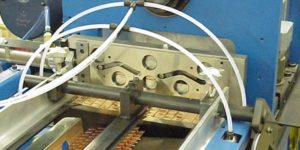 Industrial Flat Fin Machine (FM-235-MP)
Specification
Machine Size – 3.65m L x 1.23m W x 1.52m H
Machine Weight – 675 kg
Machine Speed – 300 strokes per minute
Capacity
Max Fin Width – 250mm
Max Fin Length – 1500mm
Max Fin Thickness – 0.2540mm, Tooling Related