The Transform Machine rounds out our line of machinery used for mechanical bonded type radiator manufacturing.
Mechanical bonded type radiators are made like industrial radiators with the exception of; the headers are made from 16mm thick steel plate. The tubes are rounded on the ends to be mechanically bonded to the header plate.
This machine is used to transform the tubes from oval to round after the core is baked.  The process involves annealing the tube ends first, then transforming them from the oval shape to a round shape to fit into the round header plate hole to be mechanically bonded together.  These types of cores are superior in the industry due to their heavy-duty nature and tube to header bond.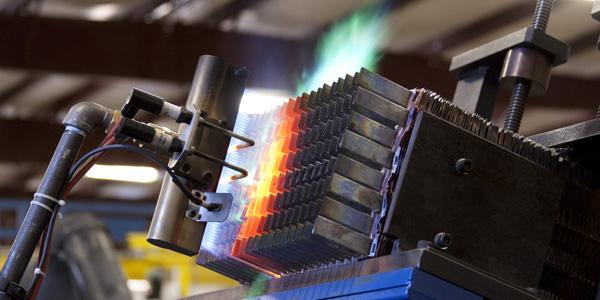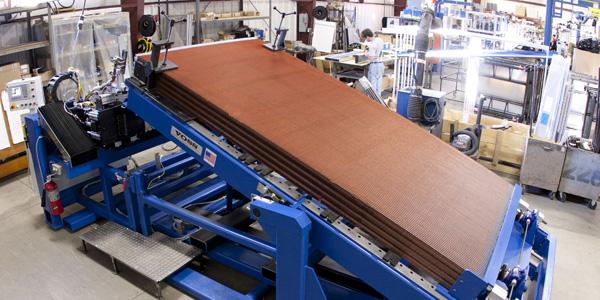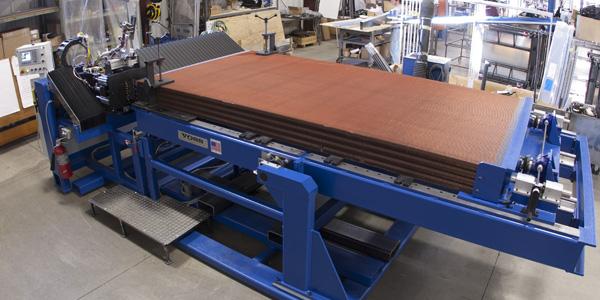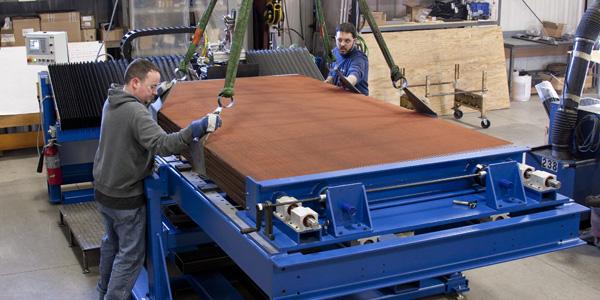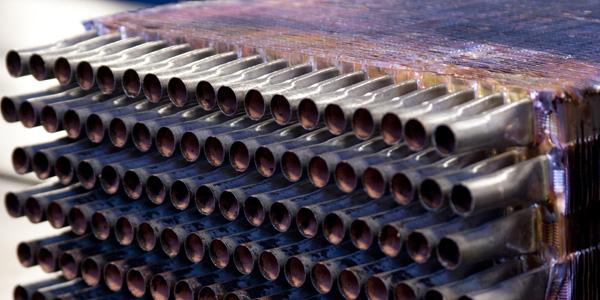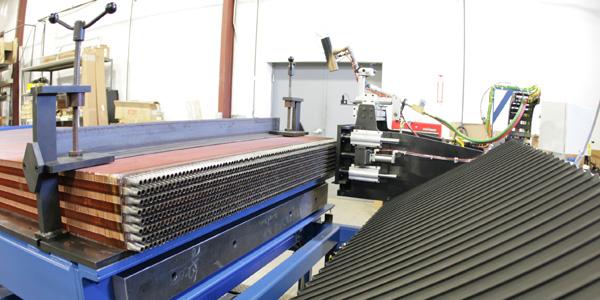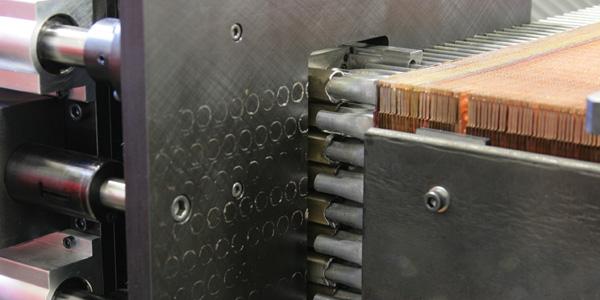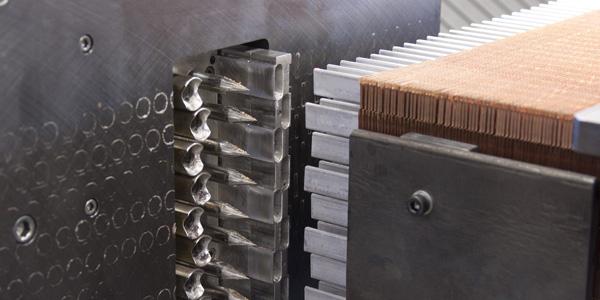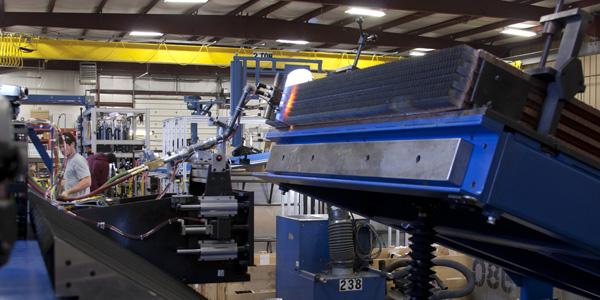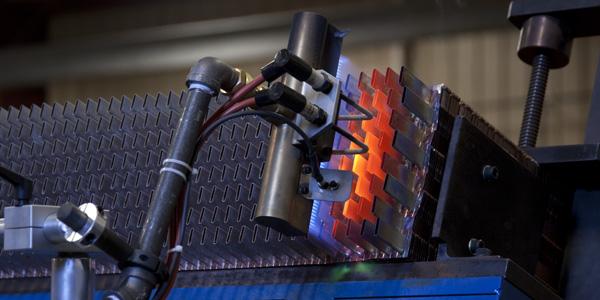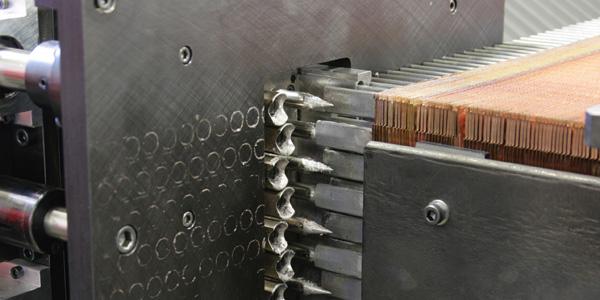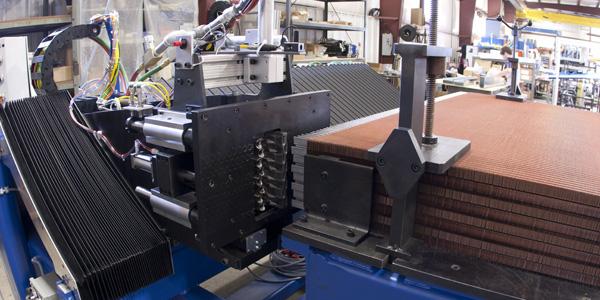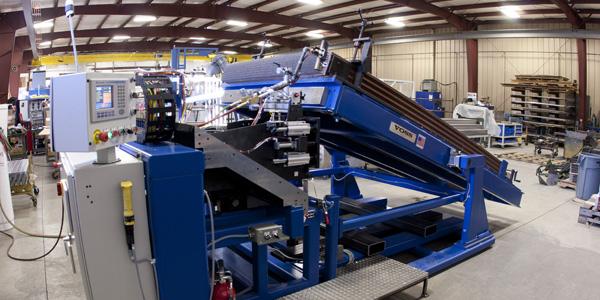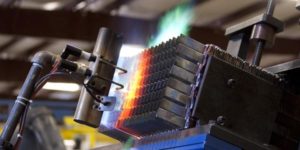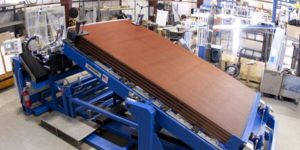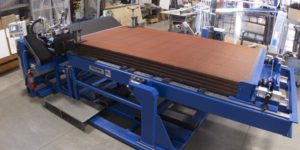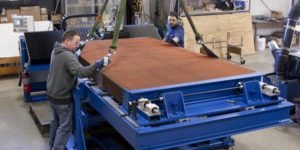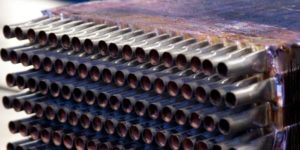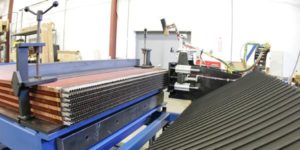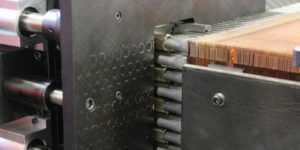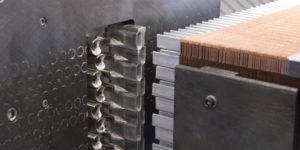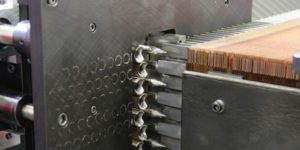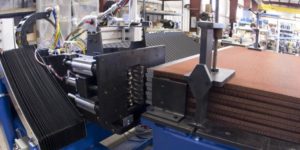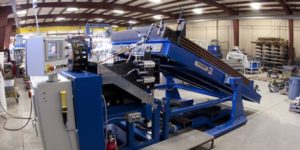 TF-63120 Transform Machine
Machine Specification
Machine Size – 5.00m L x 2.50m W x 1.56m H
Machine Weight – 1600 kg
Machine Speed – 300mm/minute (annealing)
Transforming Speed – 10 sec/stroke
Transforming Operation – Servo Controlled
Machine Power – 400/460 VAC, 3 PH, 50/60 HZ, 40 AMP
Air Supply – 100 psi Moisture Free Air
Gas Supply – Propane
Operator Interface – Allen Bradley Panelview Plus 600
Machine Color – Voss Blue
Warranty – 1 year
Machine Capacity
Max Fin Length – 63″ (1600mm)
Max Tube Length – 120″ (3050mm)
Core Size – 6″ x 20″ (150mm fin x 500mm tube) min – 63″ x 120″ (1600mm fin x 3050mm tube) max
Max Core Thickness – 7.90″ (200mm)
Machine Options
Contact Voss Mfg for custom size
Paint Color