Introduced a couple years ago, these Auto Tube Pushing Machines are helping to automate the core assembly process by pushing the tubes into the core automatically. Once the operator loads the fins and starts the first row of tubes, the machine takes over and pushes the rest automatically.
It uses a special assembly fixture that supports the fins while the tubes are being pushed in making it possible to use very thin gage fin material. The fin is actually supported the entire width and therefore preventing the fin from falling out of the fixture.
The tubes are dispensed into the pusher, and a pneumatic cylinder pushes the tubes into the core assembly. With speeds up to 10 seconds per tube on a 1.5m long core, you can see your production grow.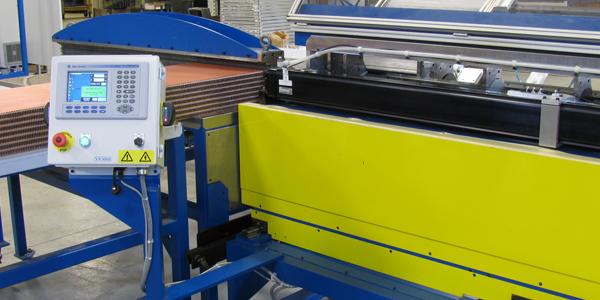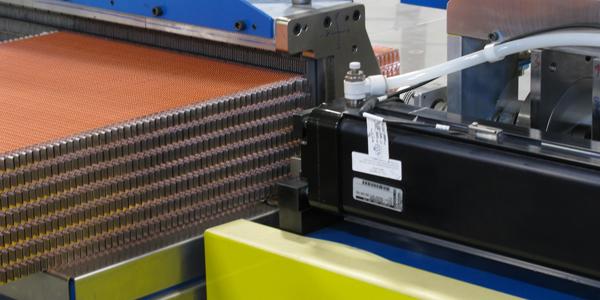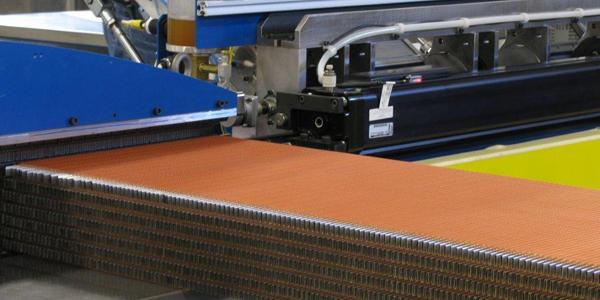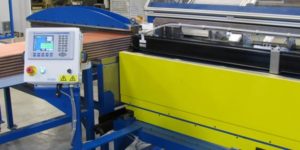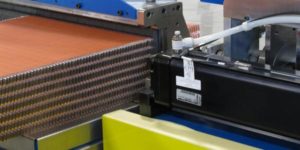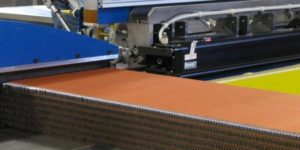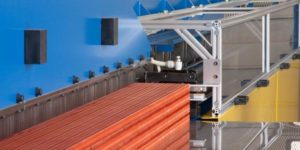 Automatic Tube Pushing Machine (ATP-60)
Machine Specification
Machine Size – 2.80m L x 4.00m W x 2.00m H
Machine Weight – 1450 kg
Machine Speed – 4 seconds per tube
Machine Power – 230 VAC, 3 PH, 50/60 HZ, 50 AMP
Air Supply – 100 psi Moisture Free Air
Operator Interface – Allen Bradley Panelview Plus 600
Machine Color – Voss Blue
Warranty – 1 year
Machine Capacity
Max Fin Length – 60″ (1524mm)
Max Tube Length – X" (Xmm)
Core Size – 60″ x X" (1524mm x Xmm)
Fins Per Inch – Fin Dependent
Machine Options
Other Available Sizes – ATP-120
Contact Voss Mfg for custom size
Paint Color
These machines are availble in two sizes, 1.5m and 3m long tube capacity.