Voss Mfg offers a full line of Industrial Assembly Fixtures used for Assembling Flat Fin Cores in a range of sizes and styles for all your assembly needs. The key to building large industrial cores is to have a precision table to hold the fins while pushing the tubes into the fins.
The Fixtures come in different styles such as, Standard Single Sided Plates that are the most popular, Double Side Plates to give you two fin density options, Caterpillar Style to allow for the Center Bar, and Tilting to allow for loading the fins in the vertical position.
They are all made using a strong steel frame, with adjustable corner posts and precision aluminum plates cut to your desired fin density.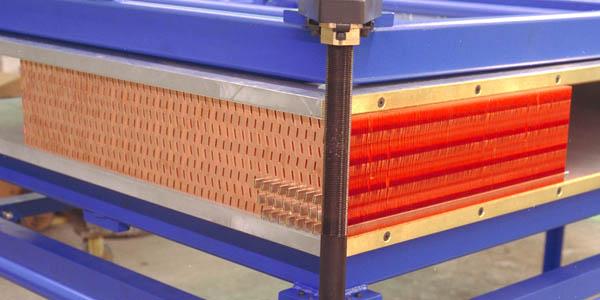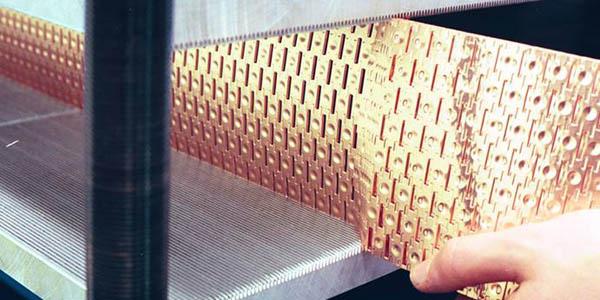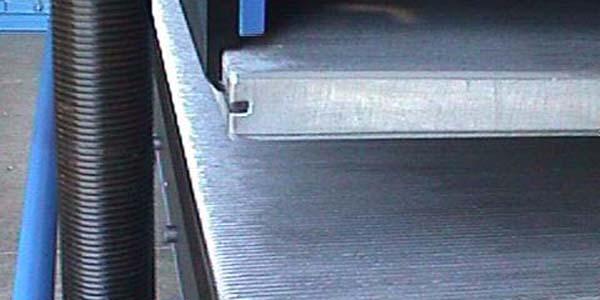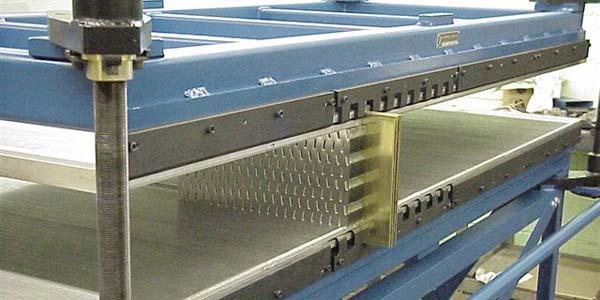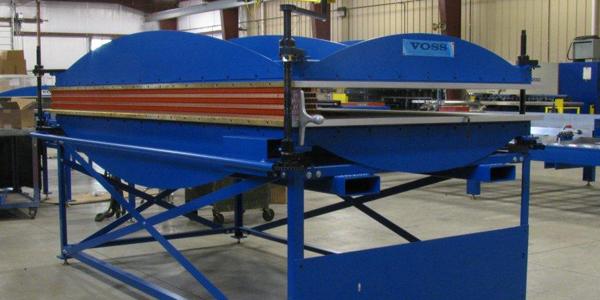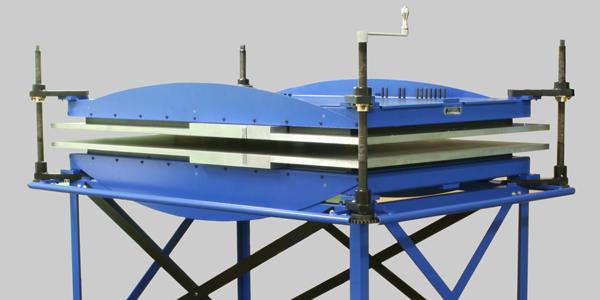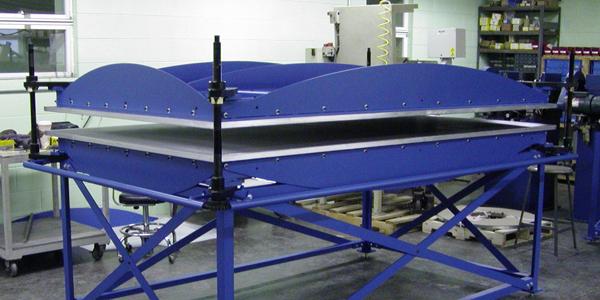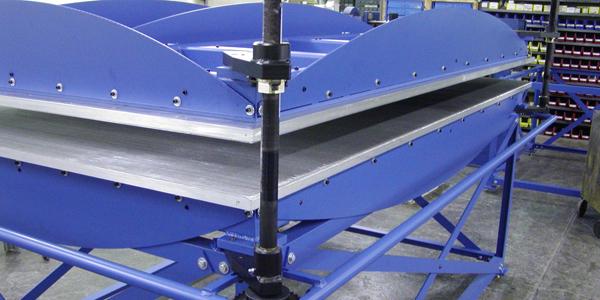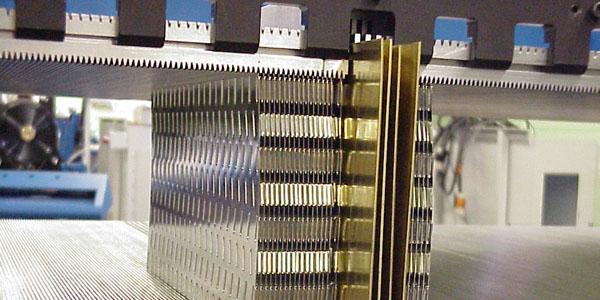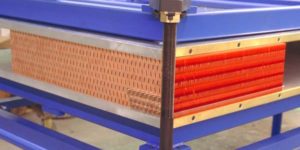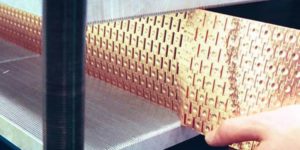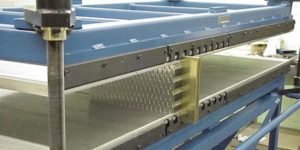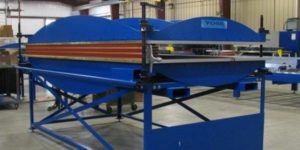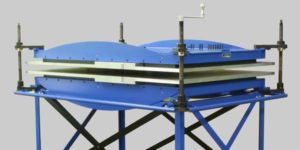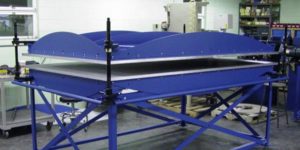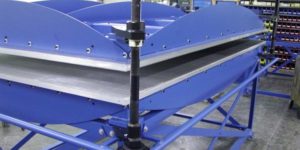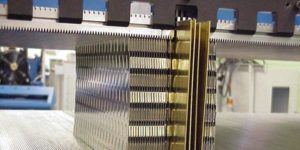 Industrial Single Sided Assembly Fixture (AF-4874)
Machine Specification
Machine Size – 2.13m L x 1.52m W x 1.52m H
Machine Weight – 1150 kg (Based on fixture size)
Machine Color – Voss Blue
Warranty – 1 year
Machine Capacity
Max Fin Length – 48″ (1219mm)
Max Tube Length – 74″ (1880mm)
Core Size – 48″ x 74″ (1219mm x 1880mm)
Max Core Thickness – 10″ (250mm)
Fins Per Inch – Cut to your specifications 4 to 14 FPI
Machine Options
Other Available Sizes – AF-3030, AF-4848, AF-6060, AF-60120, AF-63120
Contact Voss Mfg for custom size
Paint Color
This is a sample specification of a 48 x 74 assembly fixture